Weekly €12,500 Twister Races
The Weekly €12,500 Twister Races will now be displayed in the client in the leaderboard tab! You can also check your current position here.
Join our weekly Twister Races, and don't miss a chance to grab a big slice from the weekly prize pool of €12,500. All you need to do is play your favorite Twister games and win to gain even more points!
How it works
To participate in the promotion, all players must opt-in through the poker client, Leaderboards tab every new round. A new round starts on Monday at 00:00 GMT. Your progress will not be considered if you do not opt-in for a new round.
Playing Twister games every week from Mondays 00:00 GMT to Sundays 23:59 GMT, you gain points according to the table below:
Twister Buy-In
Points for participation
Points for winning
€ 1
1
1
€ 2
2
2
€ 5
5
5
€10
10
10
€20
20
20
€50
50
50
€100
100
100
€200
200
200
Earn as many points as you can to win the higher prize.
Prize amount will be paid out according to your place in the table below after the end of each Weekly Leaderboard Qualification Period:
Place
Prize
1st
20x €50 Twister Ticket
2nd
15x €50 Twister Ticket
3rd
10x €50 Twister Ticket
4th
8x €50 Twister Ticket
5th
6x €50 Twister Ticket
6th
5x €50 Twister Ticket
7th - 10th
3x €50 Twister Ticket
11th - 25th
4x €20 Twister Ticket
26th - 50th
3x €20 Twister Ticket
51st - 100th
5x €10 Twister Ticket
101st - 150th
3x €10 Twister Ticket
151st - 250th
4x €5 Twister Ticket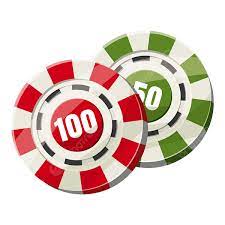 Terms and Conditions
The promotion will commence from Monday 17/04/2023, till Sunday 31/12/2023 (yearly renewal).
Greenwich Mean Time (GMT/UTC) applies to all times stated.
To participate in this Promotion, players must opt-in via the poker software once.
Players can achieve only 1 prize per leaderboard.
Weekly qualifying period: Mondays 00:00 GMT – Sundays 23:59 GMT.
If 2 or more players end the weekly qualification period with the same number of points, the player that reached their final number of points first will be ranked higher in the leaderboard.
Twister Entry tickets expire 2 months after having been issued.
Twister Entry tickets are non-refundable, non-transferable, and cannot be converted to cash.
If a tournament is canceled or interrupted, RedStar will return the buy-in or the network tickets to the players, who can register for the next available event. RedStar will not offer additional compensation to the players if the event is canceled or interrupted unless otherwise agreed between the parties.
We are not responsible for any adverse effects participants experience while using their prizes.
RedStar Administration and iPoker Network reserve the right to amend or cancel this Promotion or amend these terms: (i) without notice if the change or cancellation is a result of any legal or regulatory change; or (ii) for any other valid reason by giving you notice in advance of the change, provided that such change or amendment shall not have a detrimental effect on players that have already participated in missions according to this Promotion.
Players may not create multiple accounts on the Red Star poker room website to enter the Promotion. If there is any reason to believe that there has been a breach of these Terms, we reserve the rights, at our sole discretion, to exclude a Player from participating in the Promotion or to refuse to award a Prize to a Player's account.
If such a breach occurs, the RedStar administration may, at its discretion, close all such a Player's accounts.
Besides these rules, all of the normal network rules and RedStar Terms & Conditions apply.